Morph your Android device into a computer! Take part in our endeavor of harnessing the power of your Android tablet or smartphone. There is 24/7 development here. The world is a big place!
View and discuss topics regarding aspects of Termux development at the following Github pages:
When you press the volumeDown+power buttons simultaneously on a smartphone, it takes a screenshot like this one of the source code for this page in vim running in Termux on Android.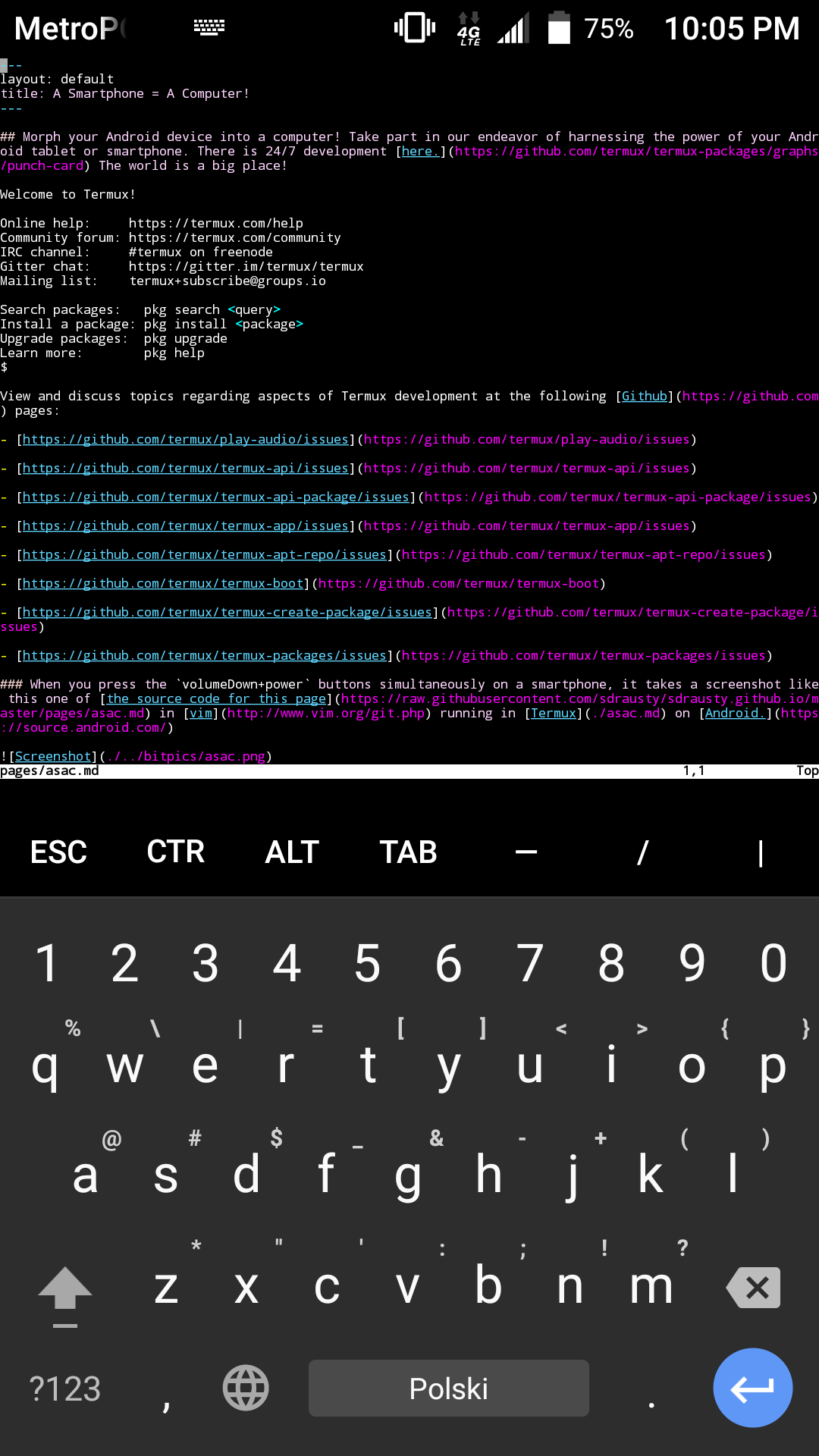 This animation was created with imagemagick in Termux on an Android smartphone.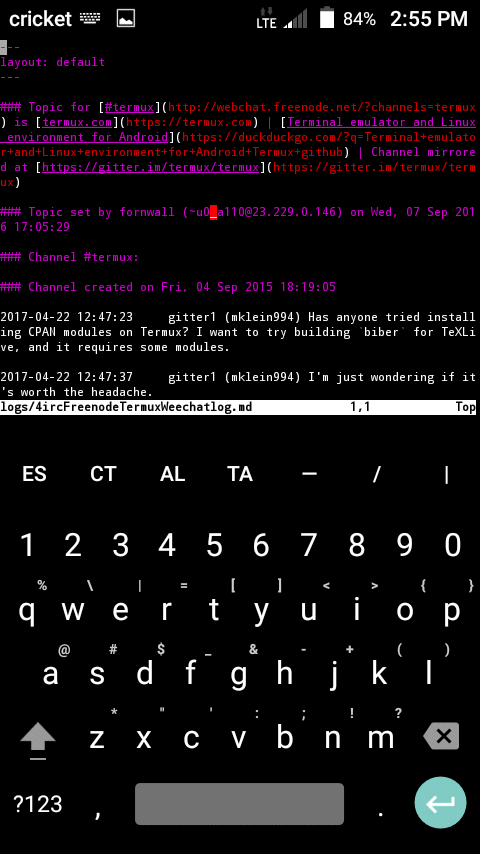 If you're confused by this page try this link, or you might want to try this one. Post your what you have found at the wiki for this website and donate to let sdrausty.github.io grow.